Date/Time
Date(s) - 03/19/2021
6:00 pm - 10:00 pm
Location
The Center for Performing Arts
Categories
xotic Cuisine! Romance! Mystery! Adventure!
Safely on the Big Screen and all in the Ballroom!
1985 Movie Adaptation of Author Catherine Lanigan's (aka Joan Wilder's)
"Jewel of the Nile"
Date: Friday, March 19
5:30 pm – Doors open with cash bar
6 pm – Dinner
7 pm – Movie starts
9 pm – 30 minute Question & Answer with Authoress Catherine Lanigan aka Joan Wilder attending IN PERSON!
Location: CVPA Ballroom
Private tables! Socially distanced seating!
Movie-Themed Dinner Menu
Lentil soup
Tilapia vera cruz or chicken breast a la Franchise aka epicurean with sherry cream sauce
Mediterranean couscous
Yellow and green summer squash
Pita bread
Fresh fruit in a martini glass with Chantilly yogurt sauce
$40 for dinner and movie (plus tax). Call 219-836-1930 ext. 2 to reserve your ticket!
COVID-19 Precaution: In consideration of the 2020 Global Pandemic and in accordance with the Governor's mandated mask order. Guests are asked to wear "a mouth and nose covering" mask when walking about during the course of the evening but may remove coverings once seated at their table or when in a secluded area and away from others.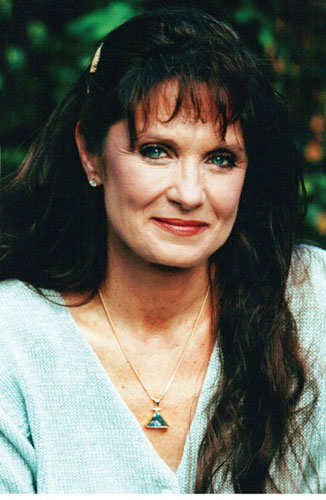 Author of "Jewel of the Nile" and "Romancing the Stone" Catherine Lanigan ATTENDING IN-PERSON for Q&A following the film! Besides her bestsellers "Jewel of the Nile" and "Romancing the Stone," Lanigan, a native of LaPorte, IN, has authored more than other 50 books, including "The Sweetest Heart," which was adapted as a 2018 movie for The Hallmark Channel!